Custom crates and boxes moulded in plastic

Gaggione stands for "made in France" custom quality for your injection moulded plastic crates and boxes.
You have the benefit of our experience of over 40 years in tool production and injection moulding of plastics.
Whatever your design imperatives or mechanical constraints, you can count on our assistance to obtain packaging that meets your specifications, for medium and large batch production. Your opportunities for are limitless, with a wide range of plastics (PP, ABS, PMMA, PS, PC, etc.) taking your mechanical or aesthetic constraints into account.
We can also mark the crates with your logo using screen printing, pad printing, hot stamping or hot image transfer techniques. In addition, we make foam, heat moulded or specific inserts, produced directly during the moulding process.
Custom crates and boxes for storage
Optimization of storage costs has become a considerable challenge. We offer custom solutions for storage crates or boxes in response to specific problems, defined with our customers.
The plastics we use can be recycled. This environmental approach is accompanied by procedures ensuring that our raw materials comply with the European REACH standard.
Custom crates for hand and power tools
Our crates for hand and power tools stand up to tough conditions. Thanks to the strength and flexibility of polypropylene, they are highly resistant to impact.
Another advantage of polypropylene: it is not only recyclable, but also remarkably resistant to chemical agents and hydrocarbons.
Our crates and boxes therefore provide excellent protection for your products. We mark your logo by screen printing and develop foam or heat moulded inserts.
Custom crates for transport and shipment
For medium or large batch production runs, we develop crates perfectly adapted to transport or shipment of your products.
A transport crate injection moulded in polypropylene is the ideal solution due to its impact resistance and light weight.
With our custom solutions, you can ask us to make a foam or heat moulded insert.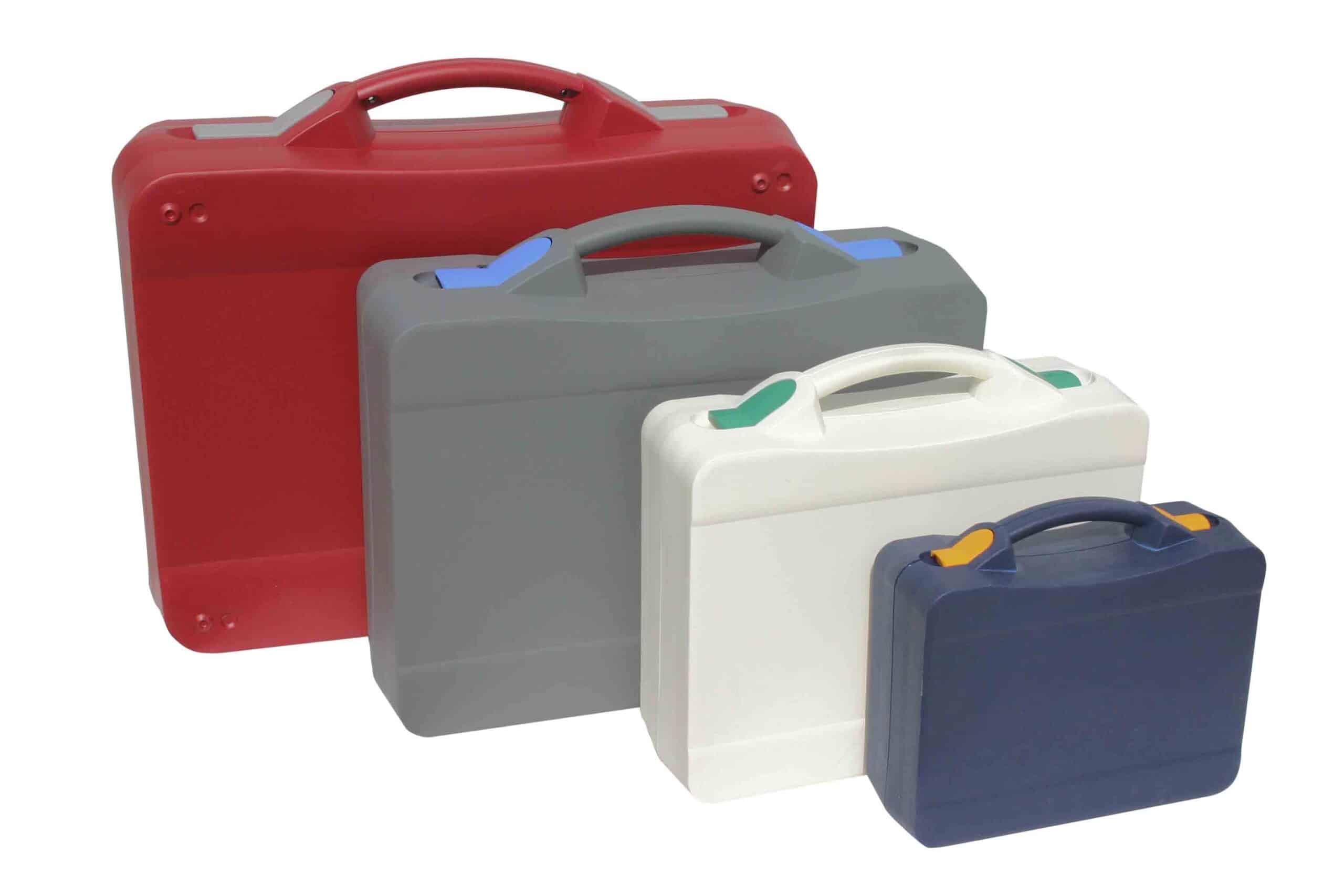 Catalog
Discover Gaggione's catalog
Format, size, color, what packaging for your project?
Personalization
Compose the model of your choice
With inside / outside personalization, attract and seduce your users for a long time.