Gaggione E Plasticase, plastic packaging manufacturer
History and skills of Gaggione
GAGGIONE has been operating since 1948 in the Rhône-Alpes region, between Lyon and Geneva, in the heart of the Plastics Valley!
Its founder, Mr. Pierre Gaggione, was specialized in the production of tools for the injection of technical components in thermoplastics. A few years later, the company acquired injection molding machines and its reputation as a manufacturer of quality parts continued to grow.
Cases manufacturing : a Gaggione's speciality since 1965
His profession, his skills and his long experience allow him to master perfectly:
• Product and sub-assembly design,
• The design, manufacture and development of tools,
• The transformation of thermoplastics by injection,
• Finishing operations such as assembly, decoration, machining and integration of other components.
Today, with its 120 employees, Gaggione is unanimously recognized by all its customers and by the entire profession in its 2 main fields of activity:
• Optical components
• Packaging
Suitcase manufacturing: Quality & Sustainable development
Our ISO 9001 certification, version 2015 represents:
• A label of trust for our customers, ensuring quality and competitiveness,
• A recognition of our total control of the injection manufacturing process of our mini-cases, acquired thanks to more than 50 years of experience.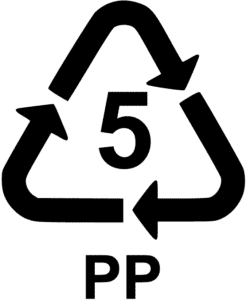 The choice of a high-quality base material: Polypropylene copolymer
Copolymer polypropylene was chosen for its excellent impact resistance characteristics.
• It supports, without damage, many chemical agents.
• It is neutral for food
• It is perfectly recyclable.
A hinge concept proven in the laboratory
The concept integrating the particular property "polypropylene hinge film" has been tested for more than 100,000 folds on our cases.