The company GAGGIONE is settled since 1948 in the central-eastern part of France , between Lyon and Geneva, in an area called Plastics Vallée, well-known for its concentration of plastics industries !
His founder, Mr Pierre GAGGIONE was specialized in the conception and manufacturing of moulds for injection of technical components in thermoplastics. Some years later, the company acquired injection machines and its reputation for high quality manufacturing and services always increased .
Its core business, its skills, its long experience and its company culture mean that it is expert in:
Product and subset design,
Tool design, production and adjustment of tools,
Transformation of thermoplastics by injection,
Finishing operations such as assembly, decoration, machining and integration of other components.
Today with 130 employees, Gaggione is unanimously recognized by its customers and the entire profession for its 2 main activities :
For more information, visit our website www.gaggione.com
Quality - Sustainable development
ISO 9001 GAGGIONE
Our ISO 9001 certification version ISO 9001, VERSION 2015…
a label of confidence for our customers assuring them of quality and competitiveness
a recognition of our complete mastery of the injection manufacturing process we use for our cases, gained with an experience of more than 50 years.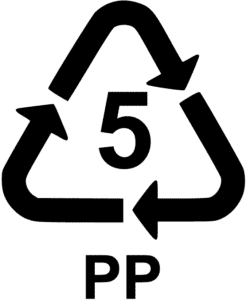 The choice of a high quality base material, the Copolymer Polypropylene ...
Copolymer polypropylene was chosen for its excellent shock resistant characteristics.
It will tolerate a wide range of chemical agents without deterioration.
It is neutral for food use
It is also fully recyclable.
HINGES TESTED IN LABORATORY
Our cases extensively use the living hinge principle, tested at over 100 000 flexings by the French National Laboratory, we are market leader in this field.