Gaggione E Plasticase: manufacturer of promotional carrying cases
For more than 50 years, GAGGIONE has been designing, manufacturing and customizing advertising cases and suitcases for all sectors of activity. Known and recognized throughout the world, our cases, suitcases and boxes travel and transport your image and your products to the 4 corners of the world!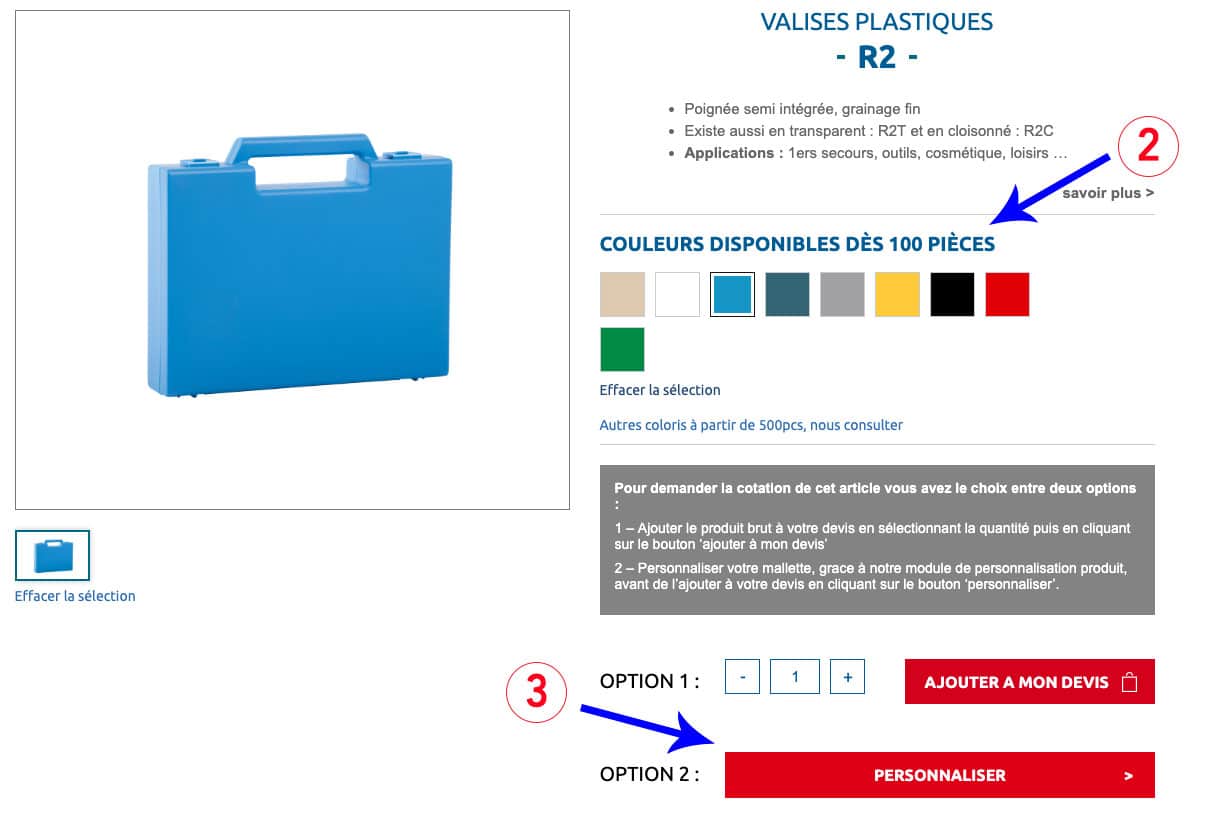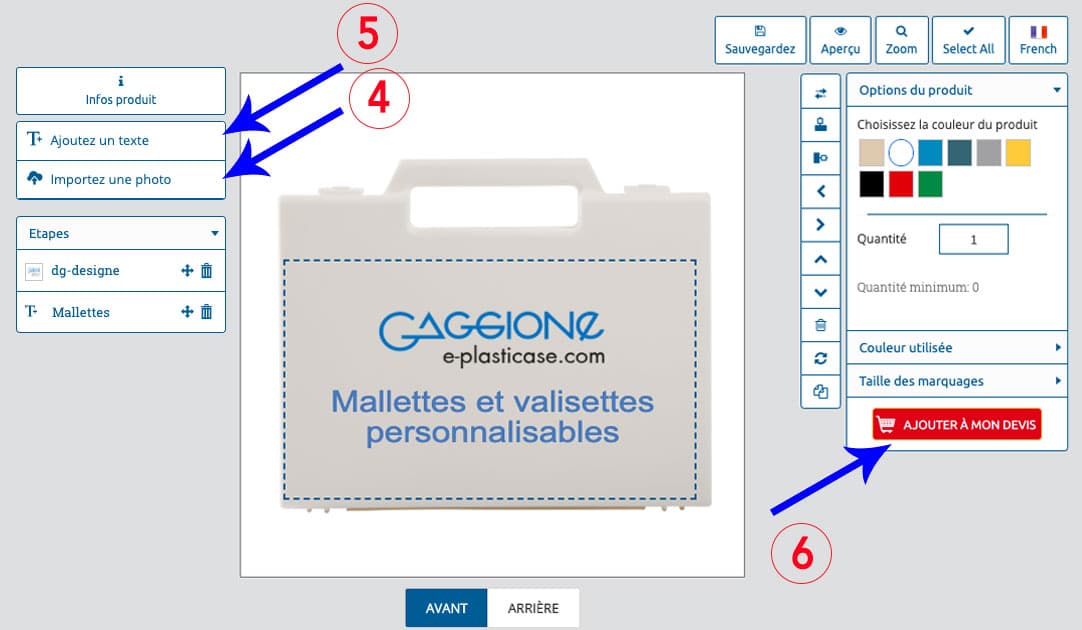 Customizable advertising mini-cases
With more than 150 models available in stock, several designs, sizes and colours available, you will certainly find the model that suits your needs and professional constraints.
New at e-plasticase.com: in a few clicks, you can create a model of your case thanks to our customization module!
1/ First choose a case, suitcase or suitcase from our wide range;
2/ Find the right color for your needs;
3/ Click on customize design.
4/ Upload your logo or the image of your choice
5/ Write your message
6/ Send us the quote
We undertake to answer your request within 48 hours!
Demonstration advertising cases
The GAGGIONE E-PLASTICASE demonstration advertising case reinforces the salesperson's, medical sales representative's, and trainer's message to their customers.
Its rigidity makes it an ideal space to store your documents and promote your offers and different products, but also an ideal support for taking notes.
The quality of GAGGIONE advertising cases, which have been recognized around the world, allows them to be stored and reused for many years!
The wide variety of formats (A3, A4, A5 etc.), colours (red, blue, green, yellow, black etc.) and designs (opaque, transparent etc.) makes it suitable for use in many business sectors.
Moulded in polypropylene, all our boxes, briefcases and suitcases are recyclable!
Catalog
Discover Gaggione's catalog
Format, size, color, what packaging for your project?
Personalization
Compose the model of your choice
With inside / outside personalization, attract and seduce your users for a long time.