Luxury cases moulded in PMMA (or plexiglass) and PS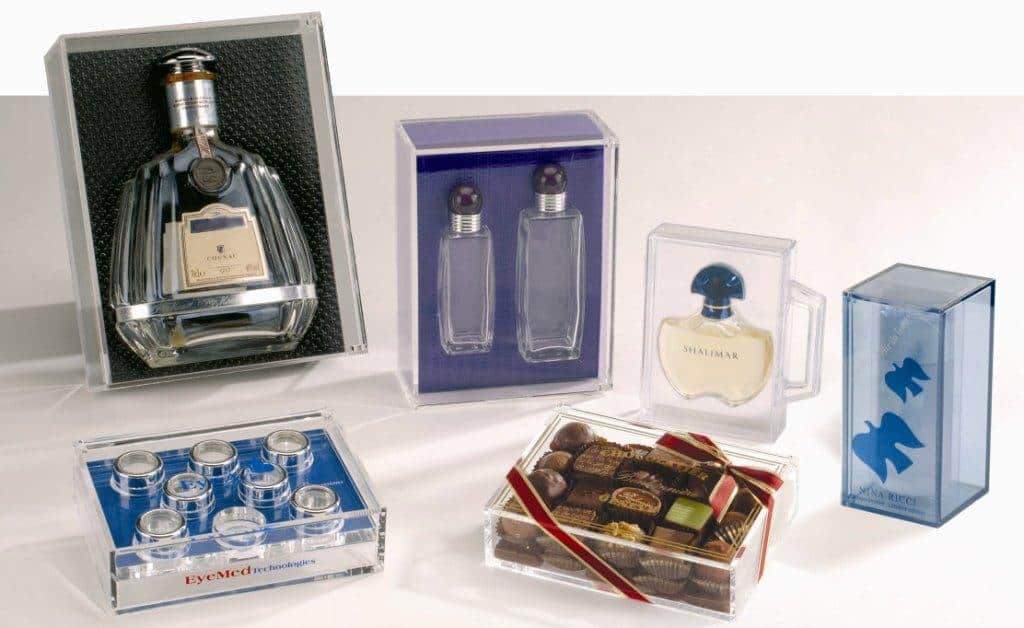 Luxury cases in PMMA (or plexiglass)
Specialising in luxury packaging, Gaggione is expert in the field and designs a range of high end cases, specially developed to meet the requirements of the perfumery, cosmetics and luxury sectors.
The discreet, clean lines of this overpackaging, injection moulded in PMMA, are suited to all types of occasions: collector's case, birthday case, limited edition case, skin care case (treatment). The thickness of the faces, at between 3 and 4mm, allows a play on light which magnifies the goods on display.
Luxury boxes in transparent PS
Polystyrene, transparent or opaque, is an interesting alternative in the event of budget constraints.
Catalog
Discover Gaggione's catalog
Format, size, color, what packaging for your project?
Personalization
Compose the model of your choice
With inside / outside personalization, attract and seduce your users for a long time.