Boxes in moulded polypropylene
Gaggione makes a wide range of boxes in injection moulded PP.
Many colours are held in stock, customizable (minimum 100 parts) by external marking and inserts.

Partitioned box
Our R2C model in transparent polypropylene (effective dimensions 222x143x39mm) has 10 fixed compartments.
These can be used to store products of different sizes or to sell a complete kit, easily identifiable.
For the rest of the range, a customized compartment design can be developed to suit your products.
Luxury box moulded in PMMA or PS
Held in stock and customizable (for a minimum order of 100), our PMMA have a very high quality finish to showcase your products.
To meet your economical concerns, we can also manufacture those boxes in PS with a very nice result as well. (minimum quantity : 2500 to 5000 pcs depending on the model)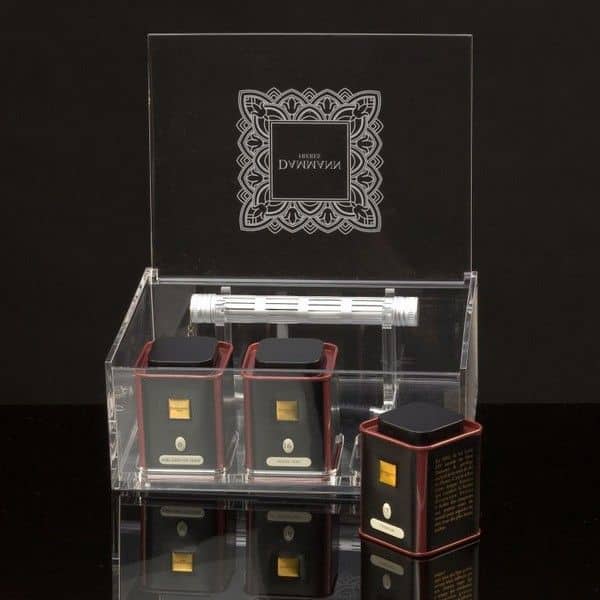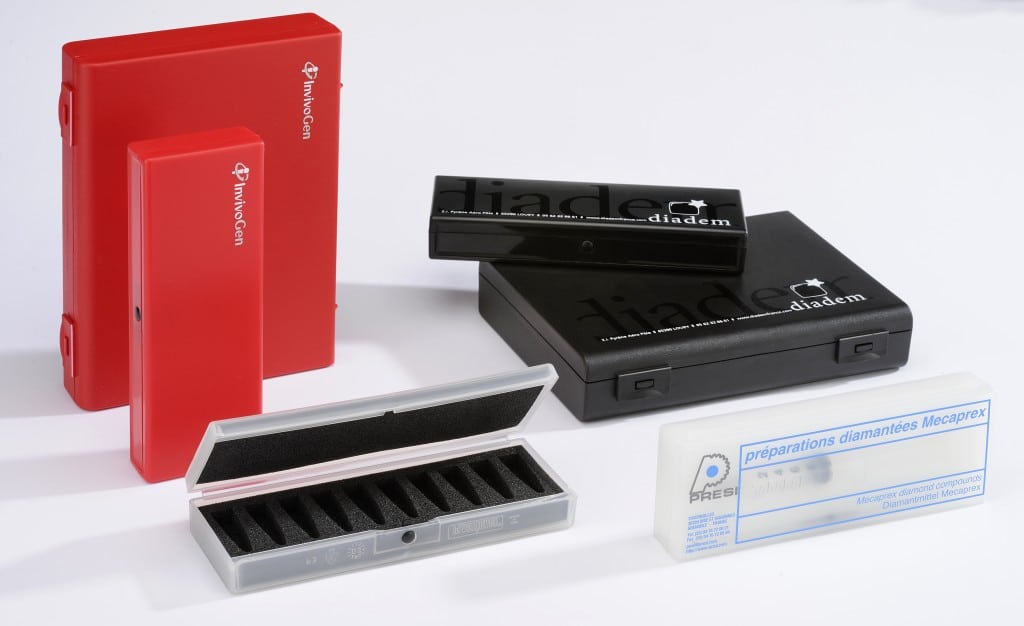 Plastic boxes in polypropylene
Our plastic boxes are available in a range of designs, with or without handles, transparent or opaque, or even "crystal" (appearance very similar to glass) for luxury boxes.
All our polypro plastic boxes are available from stock (MOQ 100pcs) in a wide range of colours and can be customized with inserts and/or outside marking.
All our boxes are injection moulded, mostly in opaque or transparent polypropylene (PP), a strong and flexible material.
Catalog
Discover Gaggione's catalog
Format, size, color, what packaging for your project?
Personalization
Compose the model of your choice
With inside / outside personalization, attract and seduce your users for a long time.