Presentation cases in rigid plastic
Gaggione manufactures carrying cases in injection moulded thermoplastics, offering a wide range of presentation cases that are closable, easily transported and reused!
Thanks to dedicated inserts, our customers create very attractive presentation cases to promote their products.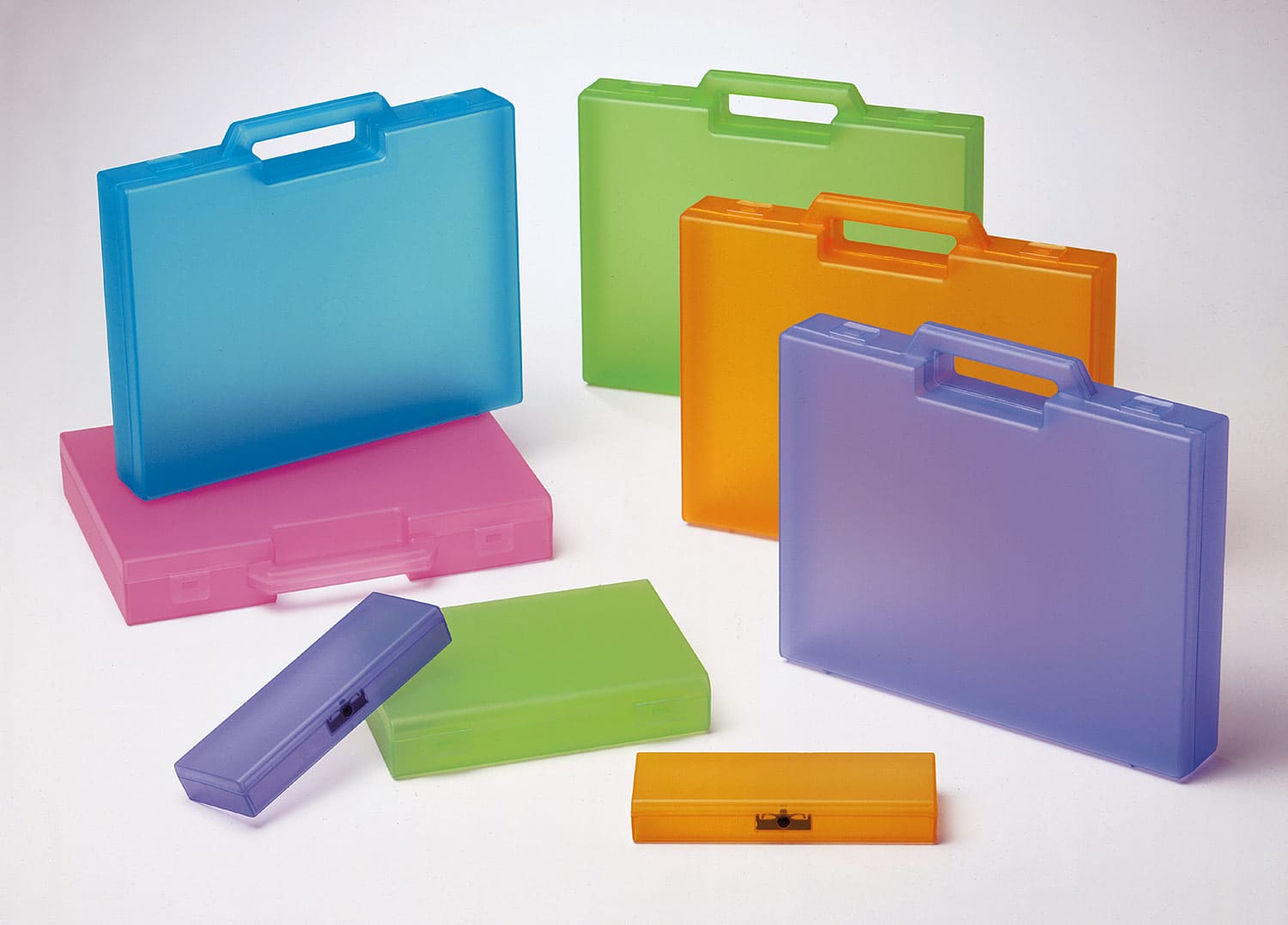 Transparent presentation cases in polypro
Show off your best assets in a transparent presentation case.
Several sizes are available, see and use our search engine on our e-plasticase.com web site.
Discover all customization possibilities we can offer with printing , inserts or others…
From 500pcs, we can produce your case in very attractive and bright colors like pink, purple, orange, green or blue.
Transparent presentation cases in polypro – small sizes
Our 2 smallest models of transparent cases in polypro: G1T and R2T
Presentation cases in transparent polypro A5 format
We offer you 3 models of transparent cases in polypro with A5 capacity: R3T, T2T and F1 (transparent lid)
Transparent presentation cases in polypro A4 format
We offer you 3 models of transparent carrying cases in polypropylene with A4 capacity: T4T, D1T and A2 (transparent lid).
New in 2013: A3 size transparent presentation case
We offer a new case A3 format with a smooth transparent window on the lid. Click here to discover this new T6T presentation case.
Translucent presentation cases
Most of our case models can be manufactured in transparent polypropylene.
Their frosted appearance hints at what is inside the packaging without revealing it completely: offering an invitation to discover your products.
A minimum order of 500 parts is required for these non-standard products, tell us your precise requirements.
Crystal presentation case in PMMA
For high end POSA in box form, opt for our CRISTAL range of boxes. Thanks to their clean, discreet lines, showcase your creations!
Our CRISTAL boxes are available in 4 sizes.
A small mini-case (effective dimensions 135x95x31mm) exists in PMMA "CHOC" (model G2) and in PS (model G3).
Catalog
Discover Gaggione's catalog
Format, size, color, what packaging for your project?
Personalization
Compose the model of your choice
With inside / outside personalization, attract and seduce your users for a long time.