Gaggione E Plasticase: manufacturer of small storage case
The plastic suitcases and briefcases developed by Gaggione meet most of the needs, requirements and constraints of professionals in all sectors.
Rigid plastic cases
The E Plasticase molded rigid plastic case is specially designed to last over time and thus allow extended use, much longer than many other plastic products on the market. It is very often reused for other applications.
Our rigid plastic cases protect products from bad weather, shocks and the main chemical agents.
Rigid cases for all applications
For repeated use, aesthetic presentation and quality of your products, adopt an E Plasticase rigid plastic case!
The applications are many and varied:
packaging of fragile products,
presentation of a complete range,
sale of complementary products,
occasional promotion…
Customize your briefcase with an interior wedge for greater protection, and an exterior marking for better communication! Use our search engine and visualize the marking you want on the case by clicking on the "customize" button.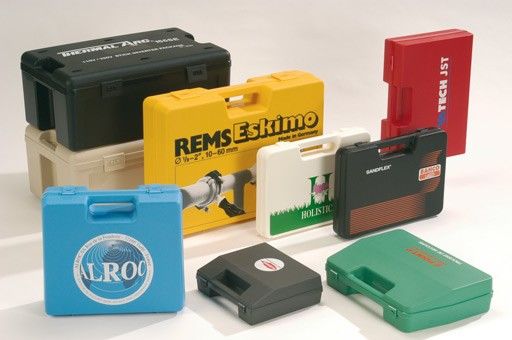 Cases that are resistant to all sectors of activity
All industries, leisure, services, education, use our cases. Their main characteristics: they are highly resistant to shocks and main chemical agents!
The design, sobriety and quality of our rigid cases also allow them to be adapted to many uses.
Rigid cases that travel
Our cases and rigid boxes travel all over the world, in the form of tool cases, maintenance shuttle cases, tool boxes, etc.
Among the more than 150 models and colours held in stock, you will find the format that best suits your needs and professional constraints! Our models are kept in stock, so you will be delivered quickly!
Catalog
Discover Gaggione's catalog
Format, size, color, what packaging for your project?
Personalization
Compose the model of your choice
With inside / outside personalization, attract and seduce your users for a long time.